We served at the Douglas and Elbert County Task Force by cleaning the entire inside of their building. The task force helps get people through difficult times in their lives and is 100% run by volunteers so we were very blessed to be able to help them out.
The food bank feeds approximately 80 homeless people per month
On Sunday October 15th from 1:00 - 3:00PM we worked around the inside and outside of the building to help spruce it up! Tasks included painting, landscaping, plumbing as well as some inside rennovations.
Everyone pulled weeds, painted and beautified the exterior of the Church
On Sunday October 15th from 1:00 - 3:00 PM we visited our friends at Pine Trails Retirement Center to bless the residents there through singing, praying and reading.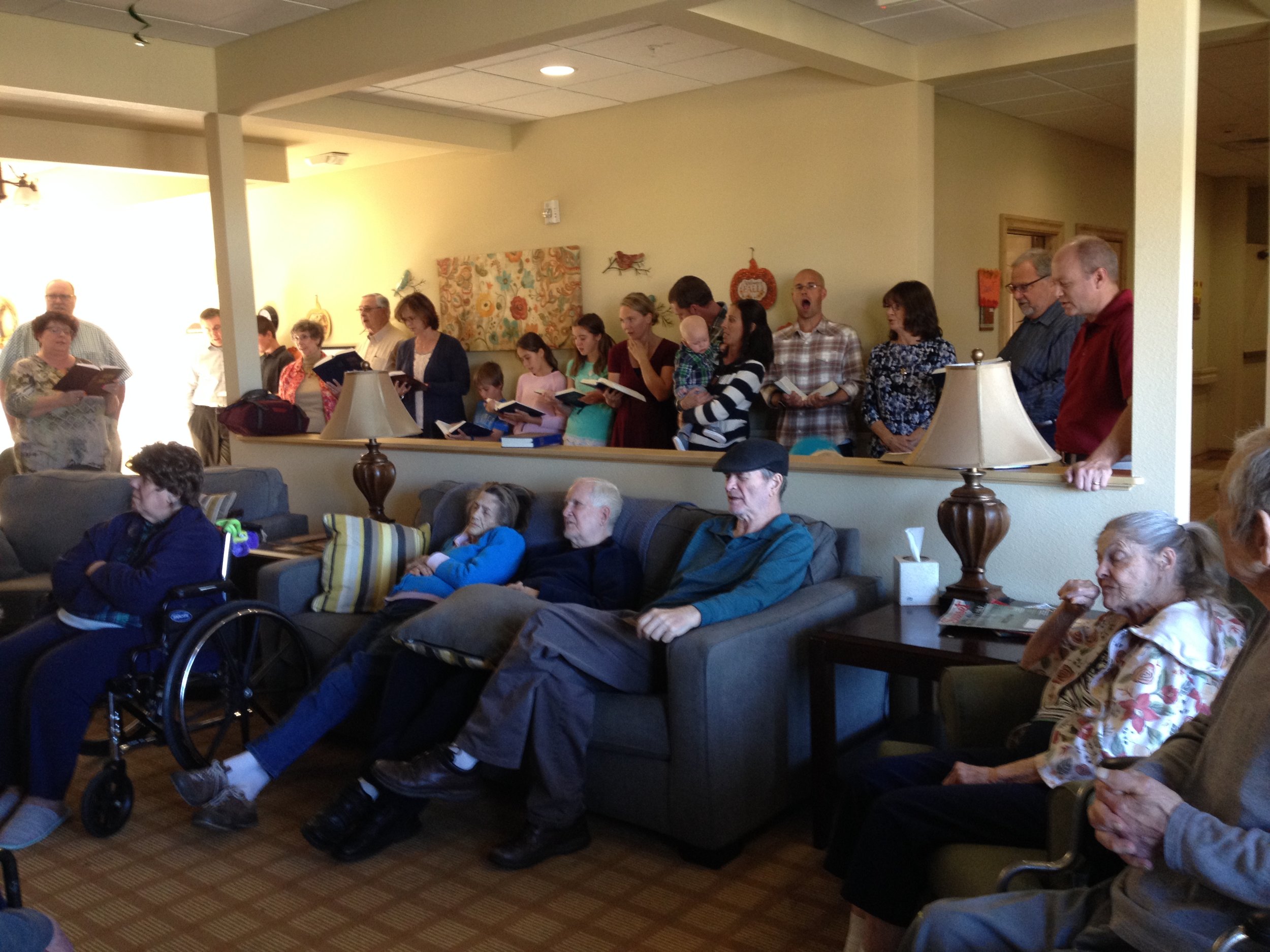 We played balloon games, sang songs and encouraged the residents at Pine Trails